Manufacturing business for sale in Italy: trends and recommendations to find the best deals
Italy is the third largest economy in Europe as of 2018 (behind Germany and France). Renowned for being a major tourist destination, Italy is also one of the largest wine and olive oil producers in all the world. Its most developed economic sector and top GDP contributor is manufacturing. Behind manufacturing are the automotive and agricultural industries. And, there are plenty of companies for sale in these sectors.
Italy has excellent transport facilities: roads, railways, and ports. It is also strategically located in the Mediterranean which helps to explain its historical significance and importance in today's globalized world of trade. If you're looking to buy a business in Italy, there are plenty of reasons. Let's have a look.
What types of businesses are for sale?
 Che​Italy probably is not the first place you think of when it comes to making high-tech machine tools, but it  has a long history of producing high quality equipment that helps manufacturing plants operate.
There are a lot of different types of companies for sale, but in order to play to the country's strengths, an investor should look primarily at manufacturing companies, namely food manufacturers, equipment manufacturers, and product manufacturers. Of course there are also plastics firms, maintenance companies, installation companies, service companies and engineering companies. The main exports are textiles and clothing, motor vehicles, chemicals, engineering products, production machinery, transport equipment, and food.
Companies for sale in Italy are generally split into small, medium and large determined by yearly revenue. A small business would generate between €1-5 million, a medium  company €5-10 million, and a large company in Italy anything north of €10 million.
There are a large number of online sites that track businesses for sale, and most advertise for both buying and selling of businesses. Check also our articles about shell companies in Italy, for more informations.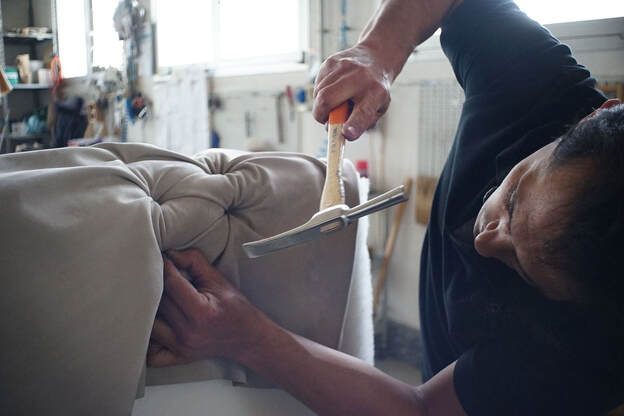 ​What are the benefits?
​There are plenty of benefits to buying a business in Italy, one of them, as mentioned, being its strategic location, making Italy accessible to other neighboring European countries with little effort. The Italian government is very favorable to startups often including a long period of tax deferment.
Those looking to buy a business in Italy would also be eligible to receive a long-term (5-year) residence permit as the owner of a property. Check out our Italian residence guide for more informations.
What are the drawbacks?
​Among the expected challenges in Italy is the slow functioning and lack of transparency of the departments of the public sector. (The bureaucracy is a drawback in every aspect of Italian life).
Another disadvantage includes difficulty in securing credit, as many banks are particularly careful since the outbreak of the virus and the increased risk of defaulting. This is accompanied by the complex tax structure.
Business owners may find that the need for being conversant with the local language could also be a concern, as Italian is the only language used for all documents per EU regulation—i.e. all businesses must use paperwork, contracts included, in the official language of the country.
How has COVID affected the market?
Multiple lockdowns and waves of uncertainty are weighing heavily on activity. Government support has temporarily ameliorated the effects on firms and households, but this is running out. Many factories have continued to operate despite a second lockdown and enhanced social restrictions that are aiming to slow the spread of the virus. The only market where there has been an enormous increase in the number of transactions is in Technology.
The government announced plans back in March to boost the economy, hoping for a Q4 jump in 2020, by injecting €3.6-billion. Manufacturers' supply chains have remained largely unscathed and exports starting to rebound, particularly to Asia. Businesses and franchises were initially hit hard, but are beginning to recover. GDP is projected to expand by 4.3% in 2021 and another 3.2% in 2022.
Job creation will most likely return by 2022, when an effective vaccine is expected to have been deployed though there are some vaccines ready to be rolled out. This will help to stimulate consumption and ease the current saving of funds.
What is the current outlook?
​Italy's machinery production output has grown more than twice as fast as Germany's since 2014. This may be somewhat of a rebound in the market following significant declines in 2012 and to a lesser extent in 2013. For the period 2019 to 2023, it is projected that Italian machinery production output will grow with a compounded annual growth of 1.6% to reach a value of $102 billion in 2023.
In order for the stimulus to be effective it must be met with continued structural reform, which Italy seems committed to: regulatory regimes can be simplified, long delays in the court system dealt with, taxes and spending policies can be further reformed. It's a laborious process, but one that is long overdue.
Check out also my videos about opening a partita IVA in Italy (below) and Innovative startups in Italy.