Become an Italian resident: our ultimate guide
​Before you move to Italy you might be wondering about the residence permit, what it requires, and if there are any benefits associated with it. Whether you plan on going to work in Italy, to study, or to retire, you'll need to apply for the residence permit.
Obtaining the Residence Permit
Any non-EU national who wants to stay in Italy for longer than
90 days
must apply for an Italian long-stay visa before going to Italy as well as Italian Residence Permit (
Permesso di Soggiorno
) after
arriving in Italy
. Having the long-stay visa is only valid for
entering Italy
legally and generally lasts long enough to cover the duration that acquiring the residence permit takes. You have to apply for the residence permit regardless of the reason you want to live there.
Within 8 days of arriving in Italy you are required to register with a local Police station (Questura) in the province in which they are staying and apply for the Residence Permit. You'll have to fill out some paperwork, specifically a declaration of residence (dichiarazione di residenza). Being a police station, you'll also be fingerprinted.
Once you've filled out this paperwork you'll need to find a post office or a Patronato to pick up what's colloquially referred to as "The Kit." This has all of the additional paperwork and list of documents you'll need to complete the residency request. Additionally, a Patronato will also be able to help you complete all the forms, and since they are a non-profit organization, they ask only for a €20 donation: this is well worth every cent because The Kit can be intimidating, especially for those who are not fluent in Italian. Make sure you have all of your paperwork in order before filling it out (you'll need all of the same documents that you used to apply for the initial entry visa plus the declaration of residence from the police station. A complete list can be found within the application kit itself).
Once the Kit is complete you'll find yourself back at the post office to mail it, at which point they will give you a slip of paper with your appointment time at the Questura. The appointment will generally be within 60 days, but it can take up to 6 months at the longest. It's important to keep both the piece of paper and the receipt because you'll need to present them at your appointment. A general piece of advice is to make copies of every document and to scan them if you can.
If you're coming to Italy with a work permit, the residence permit is generally renewable as long as you have a contract, beginning with either a one-year or two-year permit. After five years of renewing the residence permit you're eligible to apply for a 5-year permanent residence permit. After having lived in Italy for 10 years you'll be eligible for applying for Italian citizenship, the final step in your journey.
It's not until you have acquired the citizenship of one of the EU countries that you obtain full rights under the law on an equal ground with other EU citizens. So, your new Italian citizenship will be valid across the entire EU should you choose to move.
The length of your residence permit determines how far in advance you'll need to mail all the documents to renew it:
● Permits up to six months: At least 30 days before it expires;
● Permits valid for 1-2 years: At least 90 days before it expires.
The renewal process is much the same as the initial process. After grabbing a new application kit you can head to a Patronato again. The only difference this time is that you'll need to provide your tax documents in addition to the other documents to prove that you made enough money to remain in Italy.
Finally, after having obtained residency in Italy, you can go to the town hall (Comune) in your town or city and make the request for a personal ID which is in addition to your residence permit, both of which you should carry at all times. Until you receive the permanent residence permit your ID will say, in the bottom right-hand corner: "non valida per l'espatrio" meaning that the ID alone is insufficient for travel and you will still need to provide your residence permit and/or passport when requested. For all other situations it's acceptable.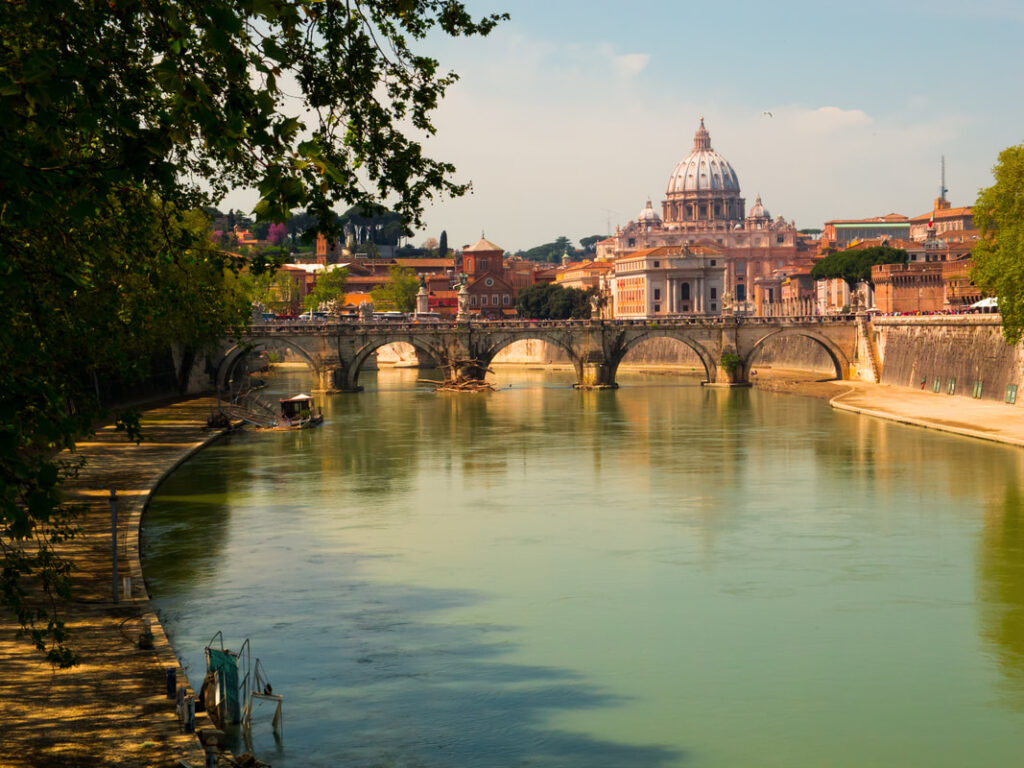 View of the river Tevere in Rome with a view of Castel Sant'Angelo
Accessing Healthcare
​All non-EU residents need to have
private health insurance
until they are eligible for a
Permanent
Residence
card. While relatively inexpensive for private care, especially compared to the US, it is an expense that Italian citizens do not pay out of pocket, but is covered for everyone through taxes.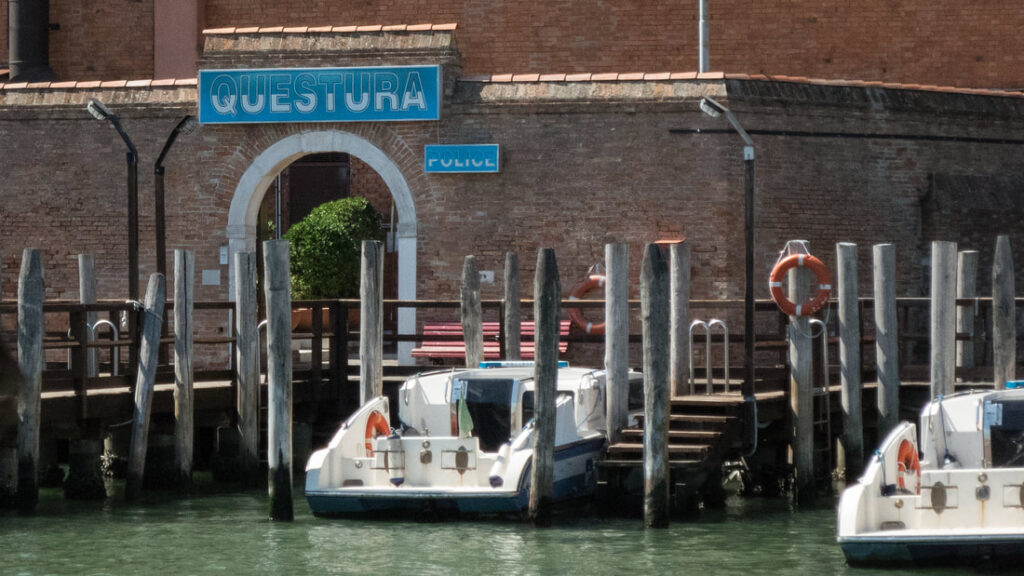 A picture of questura in Venice
Benefits of Being a Resident
​
Becoming an Italian resident
brings you some tax benefits. The most notable is a reduced payment of a 2% tax on the purchase of your primary home and reduced payment of other municipal taxes. For instance, it won't be necessary to pay the annual tax on the ownership of your property.
Holders of an Italian residence permit are entitled to the same benefits as citizens under EU law which includes, but is not limited to access to schooling, medical and social benefits. As far as social benefits are concerned, non-citizens can still be excluded from non-contributory pension schemes (the type where an employer contributes everything) although they are entitled to some form of pension based on the amount of work they have contributed.
Additionally, Italian residents have the possibility of enrolling in the Italian health services (NHS) and benefiting from the same level of health care assistance provided to Italian citizens. After registering with the NHS you'll receive a document called the "Tessera Sanitaria" which is your new Health Insurance Card. It entitles you to a lot of free or part paid services. Included are: medical examinations in clinics, specialist medical appointments, hospitalization, blood tests, vaccinations, X-rays and ultrasounds, medicines and so on. It should be noted that even non-residents are entitled to some degree of healthcare, specifically with accidents and emergencies, but not to the other entitlements that come with residency.
The ultimate benefit of being a resident is staying in Italy long enough to obtain citizenship. Italian citizens enjoy a high level of healthcare at little to no cost at all along with a generous pension system compared to other EU countries.
It might seem like an arduous process, but once you're in the groove everything gets easier. And, as usual, organization plays a very important role in the process.
For more information about this, check out about video below about tax residency in Europe, and our video about elective residency visa.
About Post Author