Imports and Exports for Italy: a trading guide for starters
If you're looking for information about imports and exports for Italy, then look no further. We'll first look at an overview of the economy before turning to its imports and exports as well as the procedure for companies looking to carry out those activities. Italy is the world's 8th largest economy with a GDP of nearly $2 trillion in 2019. Italy's GDP grew by 0.3% in 2019.
Introduction about Import and Export
Italy had a
total
export
of €454.7 billion (roughly 549,906,996 in thousands USD given the
exchange
rates
) and a
total
import
of (about 503,581,134 in thousands USD) which lead to a positive
trade
balance
of €46.4 billion. Its trade growth is 1.76% which is around half compared to its world growth of 3.50%. As of 2020 the GDP of Italy is €1,778,800,285,498.67. As a percentage of GDP,
Italy's
exports
of goods and services is approximately 31.45% and imports of goods and services is around 28.95%.
​Check out also our article about how to export to Italy: a financial guide to export your products in here.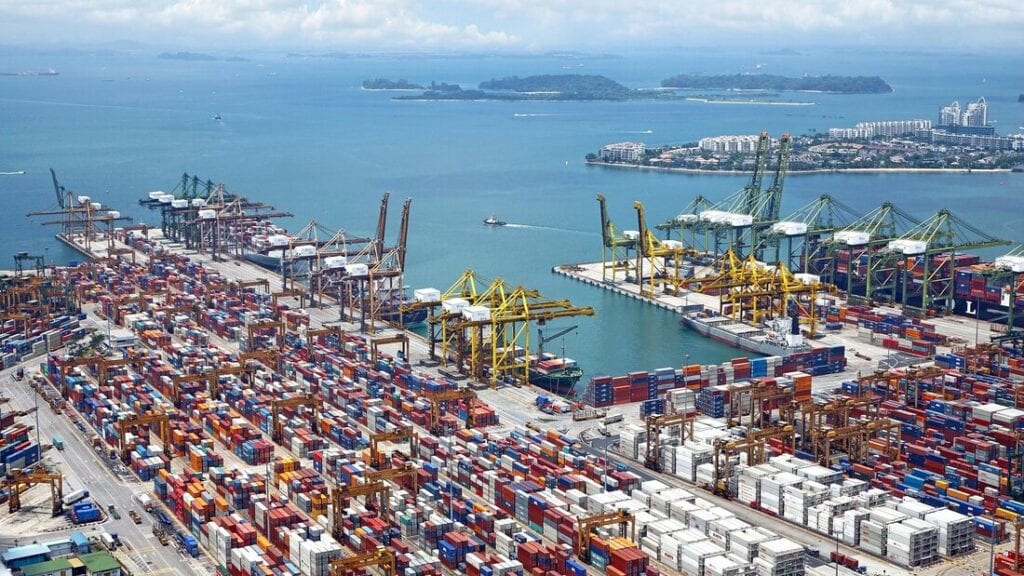 Imports in Italy
​Italy stands eight in rank in total number of imports. As of July 2020 however, imports to Italy dropped 14.2% from a
year
earlier
to €324.84 billion due to intermediate goods, capital goods and energy. Italy imported less from Germany, France, the Netherlands and Spain than previous years while imports from China rose by about 3%.
Italy's biggest imports are fuels (17% of the total imports), motor vehicles and raw materials (each around 10%), chemicals (9%), electronics (8%) and food (7%).
What is the projected forecast for imports?
Imports in Italy are expected to grow despite the global pandemic. In 12 months time, it is estimated that imports in Italy will stand around €272 billion. In the long-term, however, Italian imports are projected to trend around €336 billion in 2021 and €375 billion in 2022.
Import Procedures in Italy
There are certain criteria that Italian companies interested in importing goods into Italy must consider. Because
Italy is part of the EU
all products imported by companies must comply with both the local and the EU regulations.
Certain categories of products, such as food, required special licences that must be obtained. All products must also be accompanied by the documents that state their origins (including the invoice) and be labeled appropriately, i.e. in compliance with EU legislation. If the document is being imported from another EU Member State then the Single Administrative Document must also be provided. Additionally a declaration will need to be presented to the Italian Customs authority along with all documents and licences that were issued for any products that require special licenses.
​Exports procedures in Italy
​Italy ranks tenth in the world for exports
. With respect to 2019, exports fell by around 7.3% in 2020 due to the pandemic (€421.8 billion in July). The affected areas were consumer goods (-3.8 percent) comprising both durables (-4.1%) and non-durables (-3.8%). Capital goods (-5.4%) and intermediate goods (-9.8%) were also heavily hit. Exports declined to Italy's top trading partners the UK (-9.5%), Germany (-5.3%), France (-6.1 %) and the US (-5.4 %).
Italy's two main exports are precision machinery (18%), metals and metal products (13%). It is also a world renowned exporter of clothing and footwear, motor vehicles, including luxury vehicles, motorcycles and scooters. Italy also exports pharmaceuticals and other chemicals as well as many food products. Approximately 56% of Italy's products are exported to other European Union countries, mostly Germany, France and Spain, but the United States and Switzerland are also big trading partners with Italy.
What is the projected forecast for exports?
​Like the imports previously mentioned, exports in Italy are expected to increase. By the end of the quarter, again according to Trading Economics expectations, Italy should be in the ballpark of €341.1 billion. By the end of the year, Italy is estimated to take a short term drop and to stand around €314 billion, but in the long-term its exports are projected to trend near €344 billion in 2021 and experience a large increase to around €424 billion in 2022.
Export procedures in Italy
​The exporting procedures are much the same as the importing procedures. To export goods, Italian companies must obtain export licenses for all the products they intend to send abroad. Companies are required to submit a declaration with all of the information about the goods to be exported, containing information such as the type of product and the amount to be exported, the country it will be sent to, the price and the quantity of goods, where they will be stored, and the exporting company's information.
Import and export in Italy after COVID 19
Both imports and exports of goods in, from and to
Italy
can be done by land (road or railroad), by sea or by air. Despite short term losses due to COVID-19, the Italian market is expected to
continue growing and to maintain its position
as one of the world's top
importers and exporters
of goods and services.
Check out our video about VAT and distance selling in the video below.
About Post Author