Before starting it is important to remember that, under Italian law, not all foreigners can purchase property. Italian or EU citizens can purchase Italian properties, and so can those who fall under national reciprocity agreements (like citizens of the United States).
Renovating a home is no simple task, especially if you plan on doing it yourself. In fact, it is not recommended that you renovate the house/condo/flat yourself in any case as you will likely run into a number of problems before you even begin. Italy is well known for its bureaucratic processes, and they extend to renovations as well.
Good News, Bad News
The good news is that not every project that is considered "renovation" requires a permit. Work that does not require an architect or engineer's design or approval includes:
replacing internal doors and external frames for doors, windows and skylights;
painting inside walls or ceilings (unless you are living in a historic building, then you'll need specific authorization);
installing awnings (though you must pay attention to the condo regulations regarding the building's aesthetic);
replacing or repairing fireplaces;
installing or replacing intercoms, antennas or cameras, curtains, railings, parapets, gates, fences, roof tiles, etc. (unless there is a building restriction in place).
If any of the above is all that your home needs to be replaced or updated, then you shouldn't run into any bureaucratic issues.
The bad news is that work outside of the above falls under the category of "extraordinary maintenance" and requires a consultation with an architect or an engineer. So, if, for example, you wish to knock down a wall to increase the size of a particular room then you'll need specific permission to do so. Afterward, if you want to do the work of taking down the wall, you can do so, but that also comes with risks, especially for first-time renovators.
DIY or a Professional
Renovating is not for everyone. It is a complex process that many overestimate. The best way to proceed after purchasing the home is to find competent professionals to help you accomplish your vision. The process is certainly not the same as it is in the United States where the homes are made, mostly, of wood and you have more leeway in what you can do with the structure. If you are set on doing everything yourself, and especially if you are a beginner, then your best bet is to purchase a property that does not require any structural repairs. The price will be higher of course, but you can start learning the ins-and-outs of Italian homes, which tend to be made of stone, concrete, and other solid materials and with stucco on the outside, as you'll likely notice when wandering around any Italian city.
Of course doing some of the work yourself will help to save money, but it is important to remember which work requires an architect or engineer to design and carry out. Chances are that you will have to hire an architect or engineer to take care of inspecting the property and structure to make sure the changes are viable and safe.
Italy is still a place where who you know goes a long way. Even before you finish purchasing property in Italy, you might want to have a geometra (surveyor) inspect it. The surveyor can give you referrals to local reputable renovation contractors. They will also help draw up necessary plans, file planning paperwork, give you information on the local regulations, help you get permits, and perform inspections while the work is being done to ensure it is being done properly.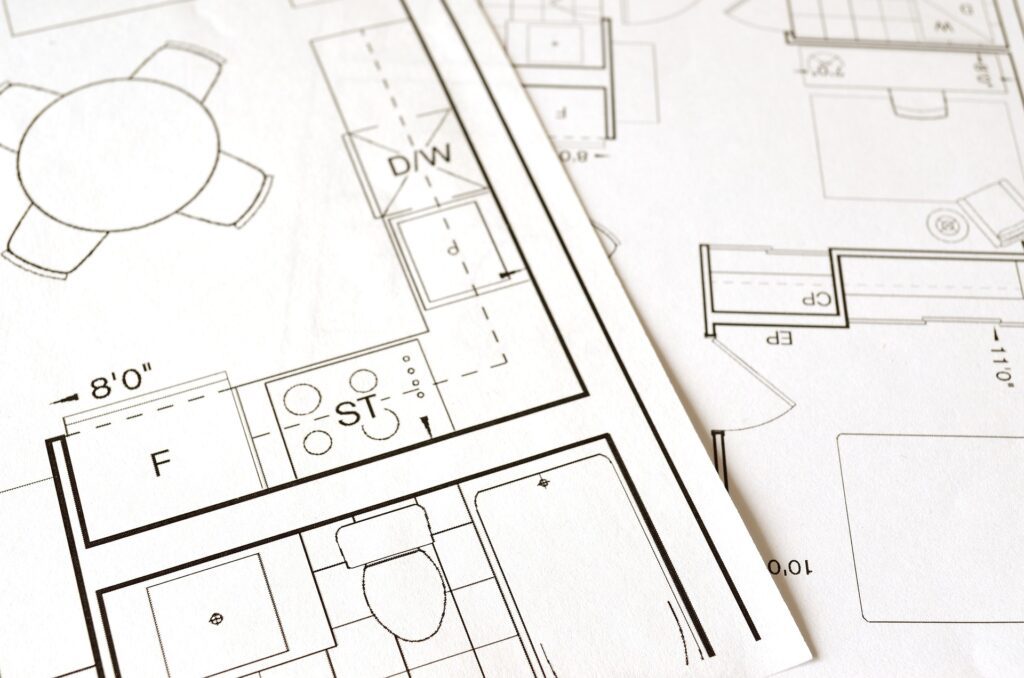 Budgeting for Your Renovation Project
There are plenty of cases that you can read online of people who purchase homes for relatively low prices in Italy but then sink 250k+ into it in order to renovate it. For that same price however, they could have saved themselves the trouble and purchased a new or already renovated home.
If you happen to purchase a home in need of repairs that is inside a city's historic center then things can get even more complicated as these areas are bound up in restrictions about what can be done to them. If you're out in the countryside, your new home might not even have a road leading to it. Scaffolds may be needed as well, because many towns are located in the hills. These things, often not considered, drive up the renovation costs.
It is almost impossible for renovation work to stay under budget or even at the set budget. There are far too many variables to consider before you get started, but in general you should plan to add an additional 10-20% for any type of unforeseen cost.
Some budget items to remember that may be unexpected include:
Costs that involve finding the right property, including travel and accommodation;
If you're in the countryside, then the costs of a installing a well and electricity;
Solar panels are common in Italy and may be necessary in removed areas;
There will also be plenty of fees to pay to real estate agents, notaries, attorneys, and for acquiring local permits for renovation and building.
Keep in mind that it is not a process that goes quickly and when setting a budget it is also important to plan for things to go wrong or last longer than expected. And, remember, always always always get everything in writing when doing any type of business in Italy.
The Ecobocus: Using New Technology
To benefit from this bonus, you must improve the property's energy efficiency by two full ratings. You can do this by installing thermal insulation and replacing winter air conditioning systems. If you want to further upgrade your energy infrastructure there is also funding for fixtures and windows (which goes a long way in sealing off the home, keeping warm air inside during the winter), solar panels (particularly useful in the southern parts of Italy where there is plenty of sun), boilers and, if you've got one, electric charging points for cars. Each of those categories does, however, have a spending cap. Solar panels, for example, have an upper limit of €48,000. You must hire professionals to carry out the installation work after which they will provide an energy performance certificate as proof (l'attestato di prestazione energetica).
We mentioned earlier the importance of seeing a property in person before committing. Equally important while you're in Italy is getting to know the people around you. If you go to a specific town or city and the property is great, but the people aren't then you will probably want to consider another location.
Read more about related subjets, such as, Non-rented property: IMU and IRPEF rules, Main house: what is it? What benefits? and Why Italy is your next destination.