Get paid to move to Italy in this 4 places' list
​In 2017 the town of Candela in the Puglia region of Southern Italy began offering up to €2,000 to entice people into moving to the village of less than 2,000 inhabitants. Several other Italian towns have since followed suit albeit for a limited time only. Those looking to move from the United States will still need to go through the visa application process. But come prepared because you'll need to start some kind of business to help breathe life into these regions.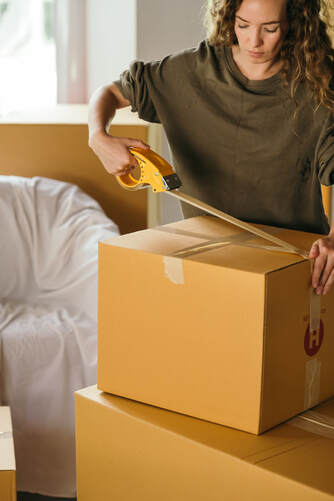 ​1. Candela
​It began with the small town of Candela, known as "La Piccola Napoli," which now has only 2,700 inhabitants. It offered a grant of €800 euros per person and up to €2,000 for couples with children in exchange for moving to this town. Newcomers were required to live inside Candela, rent a house and have a job that pays a salary of at least €7,500 a year to be approved for the offer. They were also eligible for tax credits on city waste disposal, bills and nurseries in the future.
​2. Santo Stefano di Sessanio
​Santo Stefano di Sessanio in the Abruzzo region was next and there were only 115 residents living there! Of these, 41 are over 65 years old and only 13 residents are under the age of 20. The offer for this town expired on November 15, 2020.
According to the municipality, the small town was in need of (in order of necessity):
Tour / Cultural guide;
Tourist informant;
Cleaner;
Generic maintenance technician;
Drugstore shop operator;
Selling local food products and their marketing.
If you're looking to live in a small village then these opportunities are definitely worth considering as they are still valid even during the pandemic. For remote workers there's even more reason to look into the next area: Molise.
​3. Molise: the secret region of Italy
​Now, 
Molise
, 
Italy
 is proposing a similar offer that actually began in September of 2020. The region, which lies east of Rome, is 
paying
people
€700
 (about $855) a month for up to three 
calendar
years
 (a maximum of 
$27,000 to move
) to people who move to villages with a population of 
2,000 residents
 or fewer and 
open
a
business
 there—the idea being that you're doing something to enhance the small community. There are about 100 villages which are currently underpopulated as much of the population moves to larger cities to look for work.
To be eligible for the move, applicants must be between 18 and 40 year old, and be a resident of Italy or the EU (or have the ability to become one, so moving from the US is still viable). Additionally, they need to be moving from a place that has more than 2,000 residents.
While you're not restricted in the type of business you open, it is good to keep in mind that people generally leave the area for a reason. Molise itself is a mountainous region and generally doesn't receive many tourists because there is very little to do and many people don't consider it a desirable place to live.
That being said, there is an opportunity to take advantage of Molise's having everything in one place, that is, the sea, lakes, forest, and mountains (with ample slopes for skiing).
Some of the towns making the offer are are: Fornelli, Pesche (built high in the hills), Riccia, Capracotta and Campitello Matese (for those who love skiing), Pietrabbondante and Sepino (a large area with lots of archeological sites), San Giovanni in Galdo, Castel San Vincenzo, and Duronia (an area popular for trekking). Each Italian village has something different to offer.
In addition, the local government will also give low-population towns €10,000 a month in order to help build infrastructure and promote cultural activities for the residents.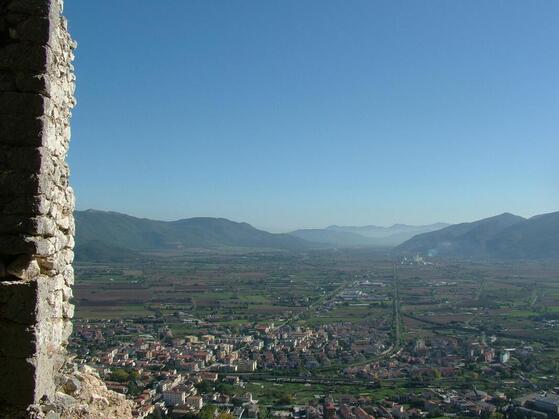 Picture by Lucio Musacchio
4. Vetto
Situated in the Emilia Romagna region, the small village of 
Vetto
 has some homes to be auctioned, through our own website 
Auctions2Italy
, 
starting from €1
. The town itself is keen on having newcomers and is willing to fasttrack the associated paperwork to get the projects rolling.
Conclusion
​It is likely that in the coming years other small towns and villages across Italy will try to implement a similar program to lure people. Even outside of Italy, countries like Greece are making similar offers but at lower rates, generally around 500 euros per month. Other Italian regions have tried selling homes for as little as €1 or giving castles away to those who are to refurbish and repurpose them. There's definitely no shortage of innovation in what Italy is trying to do, and it is a good opportunity for anyone interested in moving to Italy.